Living in times of uncertanity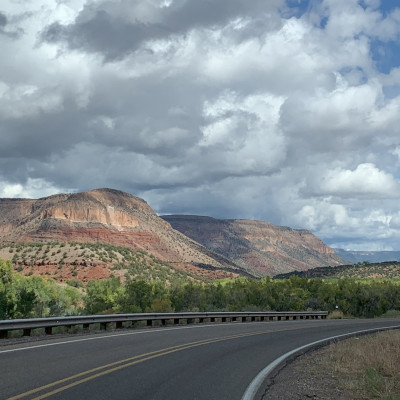 There are a lot of uncertain things in our world right now, especially with the situation with Ukraine and Russia. I've listened to a number of people recently who have expressed their concern, anxiety and fear about the threat of war, inflation and financial insecurity.
Perhaps you have found yourself in a personal situation, are uncertain and simply do not know what to do.
In reality, all of us live in uncertainty, but most of us just don't realize it. None of us has any guarantees in life. The company you work for goes under, and you are out of a job. Your child is in a wreck. Your teenager tells you she is expecting. Your mate suddenly has a heart attack and is gone and the list goes on.
But there is hope.
Our security must be rooted in the nature of who God is. He is faithful when life is uncertain. I never know what is around the corner, but for me, loving God — trusting and walking with him through life — gives me power and peace. Although I do not know what my future holds, I do know who holds my hand in these uncertain times.
The Bible has an answer of how we are to navigate through uncertain situations. King Jehoshaphat was outnumbered by a vast army coming at his people. Life was very uncertain and didn't look good.
II Chronicles 20:6 (NIV) reads, "Lord, the God of our ancestors, are you not the God who is in heaven? You rule over all the kingdoms of the nations. Power and might are in your hand, and no one can withstand you."
Verse 9: "If calamity comes upon us, whether the sword of judgment, or plague or famine, we will stand in your presence before this temple that bears your name and will cry out to you in our distress, and you will hear us and save us."
Verse 12: "For we have no power to face this vast army that is attacking us. We do not know what to do, but our eyes are on you."
We must see God bigger than what comes against us, is uncertain or threatening us because we have no guarantees but God.
The end of the story says that after Jehoshaphat defeated his enemies, it took his people three days to collect all the blessings. Rest and peace came to his nation.
I have adopted the mindset that trials are adventures. It is not a good adventure story unless something goes wrong, and the character overcomes the challenge. I believe we have a God-given right to overcome any situation we face, when our heart is right, and we focus on him.
Isaiah 28:16 (NIV) instructs us: "So this is what the sovereign lord says: See, I lay a stone in Zion, a tested stone, a precious cornerstone for a sure foundation; the one who relies on it will never be stricken with panic."
When we rely on Jesus, a sure foundation, we will not live in fear or panic. We are in days of uncertainty in 2022, and we have a choice of how to walk it out. Let us be a people who walk in peace and confidently with our God and overcome the uncertainty. Will you join me?
Kathleen Maxwell is a native of the Hill Country, a podcaster, author, writer and speaker. Contact her at [email protected]. You can also purchase her book, "Thriving Through Seasons of Grief" or listen to her podcast on her website, www.kathleenmaxwellrambie.com.
Living uncertain times with hope
By Kathleen Maxwell-Rambie
Copyright March 2022