Wearing the right stuff makes us look good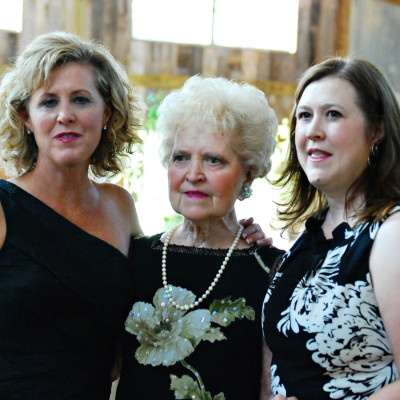 A good friend and I were talking the other day, and she asked, "Kathleen, what are you going to wear?"
We were talking about a function we planned to attend together when this common question popped up.
"I don't know," I replied, "I haven't planned that far ahead."
Personally, I am not someone who plans what to wear too far ahead. I might think about what I am going to wear for the day as I am fixing my hair and walking to my closet.
The day after I was asked the question, I came across a scripture that made me think about that question again.
The scripture was, Colossians 3:12-14 (NIV), which states, "Therefore, as God's chosen people, holy and dearly loved, clothe yourselves with compassion, kindness, humility, gentleness and patience. Bear with each other and forgive whatever grievances you may have against one another. Forgive as the Lord forgave you. And over all these virtues put on love, which binds them together in perfect unity."
I love the fact that God thinks of everything. In his wisdom, he even instructs us about what to wear every day and all the time.
Compassion is a concern for the suffering or misfortune of others. We should be compassionate because God is.
Psalms 145:8 (NIV) tells us, "The Lord is gracious and compassionate, slow to anger and rich in love."
It always helps others to know someone cares that their heart hurts, and it is an honor when people are vulnerable and share their pain. I know my personal suffering has developed a greater compassion within me, and I am much quicker to wear compassion these days.
Kindness is the quality of being friendly, generous or considerate. Did you realize when you smile, you are being kind to others? Be sure and wear your smile today and watch how it affects those around you. Smiling can actually make you look younger, so if you are middle-age or older, it is a must-wear garment.
Everyone looks good when they wear humility. Wearing humility enables us to honor others, making them feel just as valued and important even above our own accomplishment. Pride is a common thief that works hard to strip us of humility. Don't let pride take your humility.
Gentleness is expressed in being kind, tender and mild mannered. Gentleness makes us look good because it shows people we care about them. We are to wear it in every situation in life and make it evident.
Philippians 4:5 says, "Let your gentleness be evident to all."
We must never forget to wear patience, and scripture shows us we need to constantly wear it until Jesus returns.
James 5:7 states, "Be patient, then, brothers and sisters, until the Lord's coming."
Forgiveness is a necessity in everyday life and with everyone. We can't forget to put on forgiveness, as it is like a foundation garment. When we forgive, we are the ones that benefit the most.
Finally, let me remind you to wear love. Love ties our wardrobe together, and you will always be in style wearing love.
This week, I challenge you to examine your wardrobe. God gives us the most important things to wear, and when we choose from God's wardrobe, we will always look like a million dollars.
Kathleen Maxwell-Rambie is a podcaster, author, writer, speaker and native of the Texas Hill Country. Contact her at[email protected]. You can also find her book, "Thriving Through Seasons of Grief," online Bible studies or listen to her podcast on her website atwww.kathleenmaxwellrambie.com.