There is power in giving thanks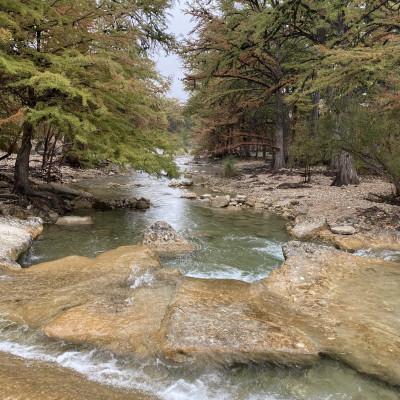 TSaWith Thanksgiving approaching, November is a month when many focus on giving thanks. Why should we take time to be thankful? I believe there are several reasons.
The No. 1 reason is because God said so. That alone is reason to be thankful, however, there is another reason. Thankfulness is good for us and good for those around us. There is power that comes into our lives when we are thankful. Thankfulness adjusts our attitude to focus on the good and to overcome difficult circumstances.
As a little girl, it would really make me mad when I would ask my dad why I needed to do something, and his reply was, "because I said so." Really, what he meant to say was, "because it is good for you."
I was one of those kids who wanted to understand things, and I probably annoyed my parents by asking "why." God probably wants to tell me at times, "Do this because I said so or because it is good for you, Kathleen." After all, He is all knowing, and our job is to trust him.
Psalm 100:4 (NIV) states, "Enter into his gates with thanksgiving, and into his courts with praise: be thankful unto him, and bless his name."
Thankfulness opens our heart and brings our emotions and thinking into alignment with God's point of view.
When we come to God with a thankful heart, it opens us up to see all He has done for us that we might have missed. Thanksgiving makes God bigger than our problems. It magnifies Him and His goodness.
Colossians 3:15 (NIV) says, "Let the peace of Christ rule in your hearts, since as members of one body you were called to peace. And be thankful."
Colossians 4:2 (NIV) also tells us, "Devote yourselves to prayer, being watchful and thankful."
I've seen the power of a thankful heart change me personally. In my dark days of digging through grief, learning to live as a widow, caregiving for my ill and elderly parents, it was easy to become weary and feel like life would always be painful. It was a difficult time, but God was also blessing me in some incredible ways.
Realizing I needed to be thankful, I began to write something each evening that I was thankful for that day or had seen God do for me. In the beginning, I had to really think about what to write but the more I looked for God's goodness to me, the more I discovered. An attitude of gratitude began to change my heart and open my eyes.
No, I did not thank God that I was living alone, was lonely and had a lot of responsibility, but I could thank Him for holding my hand, leading me and comforting me as I cried. I could thank Him that I still had my parents in my life and they called me each day.
As my list of things that blessed my life each day grew, I began to see my heart change. Even though my circumstances did not change, life seemed easier.
Now, I always begin my prayers with thanking God for something as I now always see something I'm grateful for.
I challenge you to develop a heart of thankfulness by either writing what you appreciate each day or verbally thanking God throughout the day. Do it because He said so and you will empower yourself.
I would love to see the hills alive with a community with a thankful heart!
Kathleen is a Hill Country writer, speaker and podcaster. She is passionate about helping people bring God into their everyday life. She can be reached at [email protected] or her website, www.kathleenmaxwellrambie.com