Why we should always choose forgiveness instead offense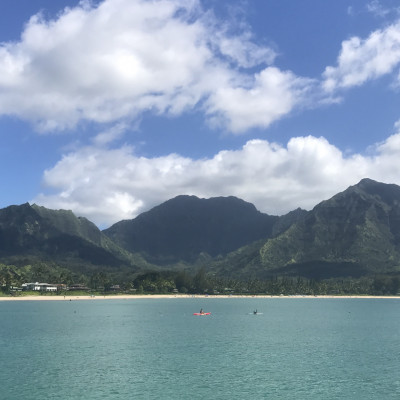 In my more than 36 years of social work and ministry, it has been extremely evident that forgiveness is a big key to freedom in the lives of people.
I've had a good life; however, life is challenging at times. Personally, I've been rejected, betrayed, been through verbal abuse, misunderstanding and abandoned by people when I've needed them the most.
Some of you have been through things tougher than I have, and for all of us, it can be challenging to forgive.
We need the tool of forgiveness for healthy work environment, family unity, in churches, and forgiving is a critical component to a healthy marriage. Forgiveness helps us keep in relationship with those around us.
We all deal with difficult people, and none of us are perfect. Oftentimes, people are unkind, insensitive, don't tell the truth, are selfish, sometimes just don't think, take advantage of us, abandon us in time of need, misunderstand us and misconstrue things. Bosses abuse their power and devalue people when they don't measure up.
What we do in these times is critical for our well-being.
Forgiveness is something we do for ourselves more than we do it for the one who has offended us.
When we forgive, we set ourselves free from anger and bitterness. God will forgive our sins, and our rewards will be great. Forgiveness of our sins and great rewards are a pretty good trade for anger and bitterness.
Luke 6:35-38 says, "Love your enemies, do good to them, and lend to them, not expecting anything in return. Then your reward will be great, and you will be sons of the Most High. He is kind to the ungrateful and the wicked. Be merciful, just as your Father is merciful. Do not judge, and you will not be judged. Do not condemn, and you will not be condemned. Forgive and you will be forgiven."
I was in a recent situation where I was tempted to get my feelings hurt and be offended. Suddenly, I remembered the words of a friend a while back: "Kathleen, you can be unoffendable, if you choose."
I chose, in that moment, to not be offended and to forgive.
"Lord, I give you this situation and the hurt and choose to forgive," was my simple prayer.
Peace came over me. I knew I did not need to fix the problem, but give it to God. Peace is another benefit of forgiveness.
Until we forgive, the hurt caused remains unhealed. Forgiveness starts the process for our own heart to heal. There have been many times in life I have chosen to forgive, even when I did not feel like, it because I've learned the power of forgiveness to set me free.
My prayer in these times is, "Lord, I don't feel like forgiving, but I choose as an act of my will to forgive. Change and heal my heart."
This prayer always puts me in a better frame of mind.
When we do not forgive, it puts us in prison. Forgiveness unlocks the door and lets us out of prison. You hold the key to begin the process, and Jesus is right there to heal your heart, if you bring it to Him.
We are living in days where many people walk around offended. You and I do not have to be a part of that group. Will you join me in setting a standard of being quick to forgive and not be offended?
Kathleen is a Hill Country writer, speaker and podcaster. She is passionate about helping people bring God into their everyday life. She leads a Bible study at the Kroc Center — The Gathering: Bringing God into Everyday Life — from 6:30 to 7:45 p.m. on Thursdays. To register, email [email protected] or call 830-377-8061. There is no charge for the class. www.kathleenmaxwellrambie.com.