7 tips for holiday grief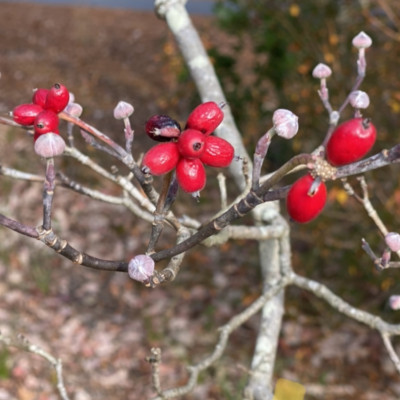 The holidays can be stressful for anyone, but when you've lost someone you love, they can be particularly challenging because so many memories are tied to holidays. I speak from experience, as someone who was widowed at 49 and lost both of my parents shortly after losing my late husband.
Here are some of my tips that helped me through the painful holidays and brought healing and wholeness to my heart:
• Tip No. 1: Embrace the pain
Holiday memories can bring the grief and emotions we have swept under the carpet to the surface. These memories can be painful but let me encourage you to embrace the pain. When we embrace the pain, it makes us admit that our heart is broken.
We live in a society where many people don't want to admit their hurt and appear to have it all together. I found that, in our great pain and honesty, Jesus meets us to bind up our broken heart. Cry and embrace the pain.
Jesus understands, and he cried when Lazarus died in John 11:35. God promises to heal our pain in Psalms 147:3 (NIV), which reads, "He heals the brokenhearted and binds up their wounds:"
• Tip No. 2: Remember, you are never alone
In my dark days of grief, the Christmas season was difficult because I just did not feel like celebrating. The man that I had spent the majority of my holidays with, the person who made them special and fun, was gone.
That year, as well as the years that followed, about all I could celebrate was that God was with me and that was worth celebrating.
Matthew 1:23 tells us, "The virgin will conceive and give birth to a son, and they will call him Immanuel," (which means "God with us").
Celebrate that you are never alone.
• Tip No. 3: Rest
Another thing that makes holidays challenging is, when you are grieving, you are exhausted. Emotional pain wears you out. Be kind to yourself and allow yourself to rest.
I had to "ground myself" because I just could not move at the same pace I normally could. I learned that rest was a weapon, and I had to use it to be the best version of myself.
• Tip No. 4: Create new memories
Normal as you know it is gone. This was a hard pill for me to swallow, but it was a fact.
That first Christmas after Joe died, my kids, who were all adults, did not want to come home. Home was painful, because dad was gone. We had to make a new plan. I reserved us a condo in Cabo San Lucas, and creating a new memory, helped us adjust to our new normal.
• Tip No. 5 Share your holiday in a different way
Honoring your loved one on a holiday is important. This can be done as a family or by yourself. Allowing yourself a little time private time the morning of the holiday to process your pain can be very beneficial.
I remember one holiday waking up early to journal and write a letter to my late husband telling him what was on my heart. Another year on Father's Day after losing my dad, I talked to him while having my morning coffee, just like I would have if he were here. Somehow, doing these little things, allows you to share your holiday with your loved one.
• Tip No. 6: Initiate connection and make a plan
My first New Year's Eve without my husband, I didn't have any plans. I felt so lost and very insecure.
A few days before the holiday, I called some friends and invited them over. I couldn't just wait for others to include me or invite me; I had to step out of my comfort zone and make a new plan. Somehow, having a plan made my heart feel more secure.
• Tip No. 7: Defuse the awkwardness
When I was with friends or family and did break down and cry, I would simply let the tears roll and say, "I just need a moment to cry." Friends and family can feel uncomfortable when we cry, so helping them be at ease in our pain, defuses the awkwardness.
I wish I could take your pain away during the holiday season and ask God to touch your tender heart and bring healing. Jesus came to bring us hope and bind up the broken-hearted. May Immanuel make himself real to you during the holidays.
Kathleen Maxwell is a native of the Hill Country, a writer and speaker. She is passionate about helping others discover the joy of walking with God. You can contact her at [email protected]. For more information, articles, her podcast or to purchase her book, "Thriving Through Seasons of Grief," visit her website at www.kathleenmaxwellrambie.com.