Tidings of comfort and joy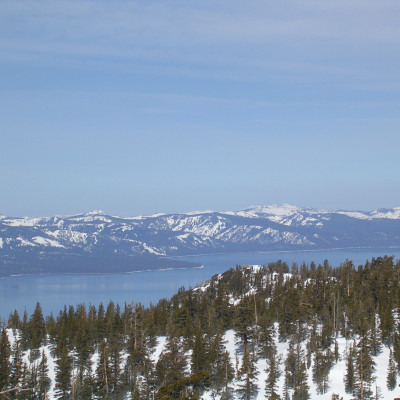 One of my favorite things in the month of December is listening to Christmas music. I love all kinds of Christmas music, traditional carols and hymns, popular music and new renditions of old-time favorites. Singing is not something that I do well, but I make a joyful noise and love worshiping Jesus. He is the reason for the season.
I was listening to the familiar carol the other day, "God Rest Ye Merry, Gentlemen." Upon some research, I discovered several interesting things about the song. It has been a traditional carol since the mid-18th century, but the meaning of the title was a bit different than I expected. In this old English phrase, the word "rest" meant, "to make," and "merry" meant "mighty" or "powerful." The title of the song means, "God make you mighty." I'll take that blessing and declaration over my life and give it to you this holiday season.
The first verse and chorus are:
God rest you merry, gentlemen,
let nothing you dismay;
remember Christ, our Savior
was born on Christmas Day
to save us all from Satan's pow'r
when we were gone astray.
Refrain:
O tidings of comfort and joy, comfort and joy,
O tidings of comfort and joy
Although this is an old song, we are reminded in the first verse to not be dismayed or distressed. The world is crazy now, but we don't need to live in fear. We have hope and a reason to celebrate because Christ, our savior, came to rescue us and his love is unconditional, even when we have walked away from him.
Christmas time brings joy for many but for others, it can be a challenging time, especially if your world has fallen apart.
The refrain is a promise for all of us. Some of you may be full of joy this holiday season, while others need the comfort of the holy spirit.
I do not think I would have survived the first few Christmases as a widow without the comfort of the holy spirit. My heart was in distress, and I would ask God to comfort my heart. He did, and in that comfort, there was the promise that one day my heart would be joyful again. I hung on to that promise, and God was faithful to me.
The word tidings in this song means, "information or news." My paraphrase for this would be, "newsflash, Jesus has come to bring comfort and joy to every heart."
Jeremiah 31:3 reads, "Then young women will dance and be glad, young men and old as well. I will turn their mourning into gladness; I will give them comfort and joy instead of sorrow."
This is a powerful promise we can hang on to when our heart is hurting.
Isaiah 49:13 also tells us, "Shout for joy, you heavens; rejoice, you earth; burst into song, you mountains! For the Lord comforts his people and will have compassion on his afflicted ones."
I hope your holiday is filled with joy, laughter, singing and fun, but if it is not, take heart. God is near to the brokenhearted. Ask God to comfort your heart.
I've got eight grandkids, and when they fall down and cry, I scoop them up, hold them close and reassure them I love them and everything will be alright. That is the same thing God did for me when my heart was broken.
This Christmas, I ask God to make you mighty, powerful and fill you with an awareness of his unconditional love. And may you be reminded that he is the God of comfort, and may he fill you with joy. Jesus is worth celebrating.
Kathleen Maxwell-Rambie is a Hill Country writer, speaker and podcaster. She is passionate about helping people bring God into their everyday life. She can be reached at [email protected]. For more information, to listen to her podcast or purchase her book, "Thriving Through Seasons of Grief," visit her website, www.kathleenmaxwellrambie.com.