A life of freedom: Forgiveness, letting go, and surrender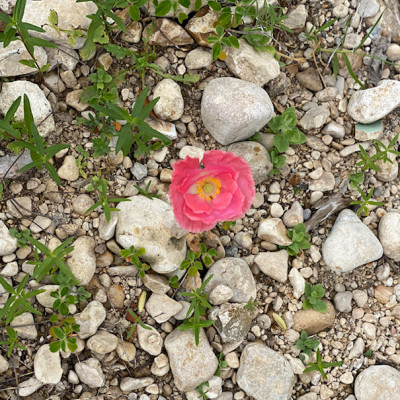 A life of freedom: Forgiveness, letting go, surrender
Kathleen Maxwell-Rambie
SaveWe have the great privilege of living in the USA — the land of the free and the home of the brave. I am grateful for our military, which has provided and continues to provide freedom for us to enjoy every day.
What does freedom look like in our daily lives? Living a life of freedom means practicing three things regularly: forgiveness, letting go and surrender.
We live in a fallen world, and one day, when we get to heaven, life will be perfect. Until then, we have to learn to live free in a world with imperfect people, heartbreak, loss, offense and disappointment.
Forgiveness has been a big key to living free in my life. When we forgive, we set ourselves free. For many years, I lived my life forgiving others when I felt like it. I wanted to be genuine and mean it, but what I found is it often took a long time to get to "feeling like forgiving."
Matthew 6:14 (NIV) says, "For if you forgive men when they sin against you, your heavenly Father will also forgive you. But if you do not forgive, your heavenly Father will not forgive you."
The above scripture shows us that forgiveness is a choice. We have a choice to forgive or not. Forgiving others not only sets us free, it also puts us in a place to receive forgiveness from God for ourselves. It is a win/win situation. We can rest knowing God is just, and we have been obedient to scripture.
One day, I learned that forgiveness is a choice and something you do more for yourself, not your offender. Choosing to forgive others instead of waiting until I felt like it gave me a whole lot more freedom in my life. We can be honest with God when we don't feel like forgiving; however, it is important to choose to forgive because he says so and ask him to change our hearts. Forgiveness is a gift we give ourselves.
Sometimes we work so hard to make something work, and we need to just let go. When we let go, we trust God. Letting go of an offense, things going a certain way, a problem we have or grief in our hearts are big keys to our freedom.
Years ago, my marriage to my late husband struggled. I tried everything I knew to make things work, and they seemed to get worse. One day, I prayed and said, "God, I let go and trust you." I quit trying to fix and control the situation. God began to work when I got out of his way, and my marriage was restored.
Surrendering to God's plans and purposes brings freedom. Surrendering, trusting, adjusting our plans and timeline brings peace to our heart. I usually have to pray out loud, "I trust you, Lord; change my heart and perspective to see this situation like you do."
There is something about voicing our trust and declaring it. The waves of life can daily toss us around, and surrendering helps keep us grounded.
In Isaiah 22:12 (NIV) it reads, "Surely God is my salvation; I will trust and not be afraid. The Lord, the Lord himself, is my strength and my defense; he has become my salvation."
We can surrender and trust God, who dearly loves us and is committed to us.
Jesus came for us to live a life of freedom. Let's partner with him and daily practice forgiveness, letting go and surrendering to bring more freedom into our lives. And remember, as we practice, we grow and mature — and freedom rings in our lives and plays a beautiful melody.
Kathleen is a Hill Country author, writer, speaker and podcaster. She is passionate about helping people bring God into their everyday life. She can be reached at [email protected]. To purchase her book or listen to her podcast, visit her website, www.kathleenmaxwellrambie.com.