Learning from life's transitions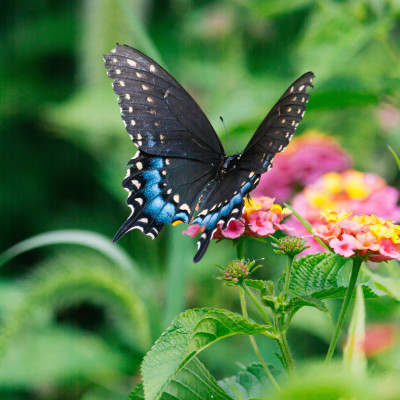 Learning from life's transitions
Kathleen Maxwell-Rambie
Copyright 2021
A lady came up recently and introduced herself to me. She said she read my articles and sent them to her sister in Oklahoma. She told me how her sister had lost her husband a few years ago and was still adjusting to being a widow. As I talked to her, I explained to her that her sister was still in a huge transition, and transition takes a lot of work.
When you lose a spouse, you are never the same. You have to reinvent yourself, which takes a lot of energy. It is a transition from being one with someone to being an individual.
Instantly, you are legally considered single, but the heart of anyone who has lost a mate is in a huge transition. The transition from being in a partnership to being a sole proprietor of your life is a major change. I speak from experience.
What is transition and how do you navigate through seasons of transition?
Transition is defined as movement or passage from one state or stage to another; the process or a period of changing. The Latin root of transition means "across," "beyond" or "on the other side."
I have encountered a lot of transitions in my life. Maybe you might identify with some of them.
When my last child left the nest and went to college, it was a change from children at home for 26 years to an empty nest. Shortly after our son left home, my husband, who was living a full life, got cancer. Nine months later, I transitioned again when he died. My full house became pretty empty.
Other transitions have been beginning a new job, remarrying and learning a new man and his community, losing both of my parents in two months, retirement and the pandemic.
Transition is the process of exchanging our past for our future. We must look for the good in the uncertainty transition brings.
Transition can make you feel upside down, unsettled and disoriented. Transition is letting go of the past, honoring what has been and living in the "now" and the "not yet."
Philippians 3:12-14 (NIV) reads, "Not that I have already obtained it or have already become perfect, but I press on so that I may lay hold of that for which also I was laid hold of by Christ Jesus. Brethren, I do not regard myself as having laid hold of it yet. One thing I do, forgetting what lies behind and reaching forward to what lies ahead, I press on toward the goal for the prize of the upward call of God in Christ Jesus."
We must keep our eyes on what is ahead instead of what is behind. If our mind is only dwelling on what could have been or in the past, there can be no momentum to move ahead.
Isaiah 43:18-19 (NIV) reads, "Do not call to mind the former things, or ponder the things of the past. Behold I will do something new, now it will spring forth; will you not be aware of it?"
Transition is not a place of comfort. Just ask any woman who has been through childbirth. Transition in childbirth is the last stage before giving birth. It was painful for me, and I am glad those days are over.
Think about the transition a caterpillar goes through before it becomes a butterfly. The cocoon stage isn't that pretty and doesn't even look hopeful, but the process produces something beautiful — a new life of freedom.
The promise we have for those of us who trust in God is that God will help us and goes ahead of us in our transition.
Deuteronomy 31:8 (NIV) reads, "The Lord is the one who goes ahead of you; He will be with you. He will not fail you or forsake you. Do not fear or be dismayed."
Although God is all about us changing, he never changes. He is constant in his love for us and in his nature. We can rest in his love when we are in times of transition. We must connect ourselves to God's heart for our future and our destiny.
I challenge you to embrace the transition you are in, learn from it and let the change make you into something beautiful. As you change, you will grow and become the man or woman God intended.

Kathleen is a Hill Country, author, writer, speaker and podcaster. She is passionate about helping people bring God into their life. She can be reached at [email protected]. To purchase her book or listen to her podcast, visit her website at www.kathleenmaxwellrambie.com.