Hope in Crisis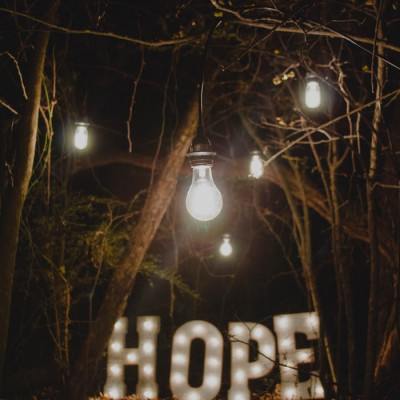 Hope in crisis
Kathleen Maxwell-Rambie
February 20, 2021
The last few days have been very challenging for many of us in our community and state. Like many, my husband and I have dealt with the temperature being 31 degrees when we arrived at our house, busted water pipes, water in our house, electricity only a few hours a day and cooking in our fireplace.
In all of this, hope has been my anchor as I have lived in what seems like survival mode.
Hope is not only vital in times of crisis, but also in our everyday life. It is necessary to keep us moving forward in any situation.
The Bible has much to say about the subject of hope, and even secular society understands the importance of hope.
What is hope? How do you get hope? What do you do when hope is gone or what you hoped for does not happen?
Hope is defined as a feeling of expectation and desire for something to happen. To not have hope is to have a negative mindset that can be detrimental, not only for the person with a negative mindset but also those around a person who has lost hope.
Where do you go when you need hope? I have found God's word to be my "go to" spot for hope.
Romans 15:4 (NIV) tells us, "For everything that was written in the past was written to teach us so that through endurance and the encouragement of the Scriptures we might have hope."
There are many negative circumstances and negative people in life, so it is important that we look to God's promises for our lives. He is the one person we can always count on.
Romans 15:13 (NIV) says, "May the God of hope fill you with all joy and peace as you trust in Him."
From this scripture, we find that hope is part of the character of God. It is part of who He is and who we are since we are made in His image, therefore, we always have access to hope.
Isaiah 40:31 (NIV) states, "But those who hope in the Lord will renew their strength, they will soar on wings like eagles; they will run and not grow weary, they will walk and not faint."
In this scripture, the meaning of the word hope is to bind, to strengthen and to wait.
The benefits of hope are amazing. Hope in God, not our circumstances, gives us strength and keeps us going. Please note that we are instructed to not hope in anything but God.
David, in the Bible, commanded his soul to hope in God.
Psalms 43:5 (NIV) says, "Why are you downcast, O my soul? Why so disturbed within me? Put your hope in God, for I will yet praise him, my Savior and my God."
This is a good reminder for all of us to command our inner man to not rely on our negative feelings, but to put our hope in the one who has the power to change things.
My late husband battled cancer and passed away 11 years ago. We prayed for his healing. Did I get what I hoped for? No, but to me, God never failed me; He was faithful and was with me in the most challenging time of my life. My hope remained in God that dearly loves me, in God to heal my broken heart and to help me keep moving forward in my life and purpose.
God is looking for a people who are optimistic, see all the possibilities in life and hope in Him.
Jeremiah 31:17 (NIV) promises us hope stating, "So there is hope for your future, declares the Lord."
I challenge you in these trying days to grab the above promise and trust in God. And once we are anchored in hope ourselves, then we can offer hope to those around us. I am praying hope will anchor you in your personal crisis.
Kathleen is a Hill Country writer, speaker and podcaster. She is passionate about helping people bring God into their everyday life. She can be reached at [email protected] or you can listen to her podcast on kathleenmaxwellrambie.podbean.com and visit her website, www.kathleenmaxwellrambie.com