Honor, Memorial Day, and Uvalde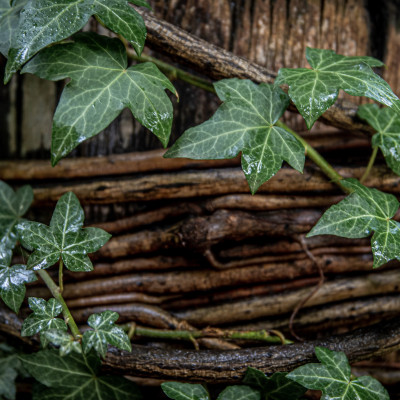 In honor of Memorial Day, I would like to salute all those who have given their life to our country, as well as those who have served and are serving in our military. They have allowed us many freedoms, and I am forever grateful.
As the mother of a U.S. Navy commander, I also want to honor the spouses, sons, daughters, fathers and mothers of those who went to war. You too sacrificed for them, and I honor you for supporting our country and your loved one's military career.
Honor is defined as giving high respect or esteem to someone or something; a person or thing that brings credit to something.
Romans 12:10 (NIV) instructs us by saying, "Be devoted to one another in brotherly love. Honor one another above
yourselves."
We have strayed away from honoring others above ourselves in our self-centered society, and I think that we could all practice treating those around us as precious.
We can restore honor in our world in a number of ways. The first is by speaking and acknowledging others. It is also important to acknowledge the hearts of those who have had great loss of their loved one.
I've had the privilege of working on the Crisis Support Team as a minister in Uvalde the past few days and have been working with the families of those who have lost children. After praying and ministering to them, I always ask them to tell me about their little girl or boy. Honoring their children in their time of loss always brought a smile to their hurting hearts. Using tender and kind words not only honors them but their loss. Please pray for Uvalde and this
community.
Several years ago, I witnessed something that was dishonoring. Two people were talking in a business conversation, and a third person walked in and interrupted. He spoke to one lady and gave her a directive but totally ignored the other woman. One of the most disrespectful things you can do to someone is to ignore them. We honor people when we acknowledge their presence.
Showing honor to others raises people's value. It picks them up and elevates them. It is a deposit in their bank instead of a withdrawal. Honoring someone blesses them.
Philippians 2:3 (NIV) says, "Do nothing out of selfish ambition or vain conceit, but in humility consider others better than yourselves."
Imagine if we were constantly affirming one another for our contribution to our families, churches, organizations, etc. Honoring others above ourselves is a directive from scripture. The Bible is good at showing us how to live well.
Honor is a character trait that is modeled in the Bible. I have no doubt that honor is everywhere in heaven. Why? In scripture, God honored Jesus. Jesus honored his father God, and Jesus and God highly honored the work of the Holy Spirit. Each one valued the other's function higher than their own.
As we commemorate Memorial Day this year, I am grateful and honor our military and their families. My prayer is that the Lord richly bless their lives, heal their broken hearts from loss, and grant them a peace that passes all understanding. I appreciate your sacrifice and service.
Honor may be a lost art, but you and I can begin to change our society and community by honoring those around us. It has to start somewhere, why not with me and you?
Kathleen Maxwell-Rambie is a native of the Hill Country, a podcaster, author, writer and speaker. Contact her at [email protected]. You can also purchase her book, "Thriving Through Seasons of Grief," or listen to her podcast on her website, www.kathleenmaxwellrambie.com.